Warnky Heating & Cooling - Serving Naples and Bonita Springs, FL and Surrounding Areas - A/C Installation
Warnky Heating & Cooling provides top quality, professional, and reliable air conditioning installation services to residents of Naples and Bonita Springs, as well as Lee County, Charlotte County, Collier County and the surrounding areas.
Many factors will influence the efficiency and lifespan of your air conditioner, but experts agree that the most important determinant is the quality of the installation. Proper installation will enhance system performance and maximize energy savings. Additionally, improper installation can actually be the cause of frustrating breakdowns and can shorten the life of yourAir Conditioning system. Because installation is so important, Warnky Heating & Coolingdoes not employ salesmen. When our customers schedule an estimate, we only send technicians who are also qualified installers, to ensure that nothing is overlooked.

In order to provide you with an expert air conditioner installation that will give you many years of efficient and effective operation, Warnky Heating & Cooling completes a thorough assessment of your home. Load calculations are performed, which include an evaluation of your homes construction, orientation, type and amount of insulation, surface area of glass, overhangs and amount of shade, to ensure the system we install is properly sized for your home and usage profile. Improper system sizing is the second largest mistake made by Air Conditioning companies. A system that is too small will run continuously without achieving desired temperatures, while an oversized unit will cycle frequently, cool too quickly, and will leave the indoor humid and feeling sticky despite the temperature being satisfied. Our air conditioning experts help you design the right system, ensuring that all specifications are well-matched to your home.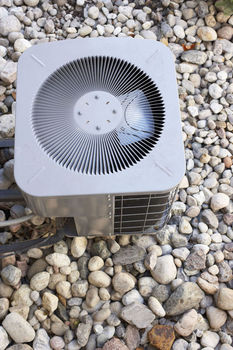 We offer a range of air conditioner brands and options, from value series models to top-of-the-line communicating systems. Our technicians will explain the different features and benefits, and assist you in making the right choice for your cooling needs. We also provide excellent product warranties, as well as, extended warranty options. Since poor indoor air quality can represent a serious health risk, our air conditioner installation services also include an air quality assessment to help determine your air filtration or dehumidification needs. Each step of the way, our friendly, knowledgeable service professionals will answer your questions and explain how you can maximize system performance and longevity without breaking the bank.

When it comes to air conditioning installation services, residents can have confidence in the Warnky Heating & Cooling guarantee of quality. We have the necessary expertise and experience, and you can count on the quality of our air conditioning installation service to give you many years of trouble-free comfort.
Serving Naples and Bonita Springs, as well as, Lee County, Charlotte County, Collier County and the surrounding areas since 1995, Warnky Heating & Cooling is the solution to all of your heating, cooling and indoor air quality needs.
For more information about our services,
give us a call today at 239-940-1500 or fill out our online contact form.